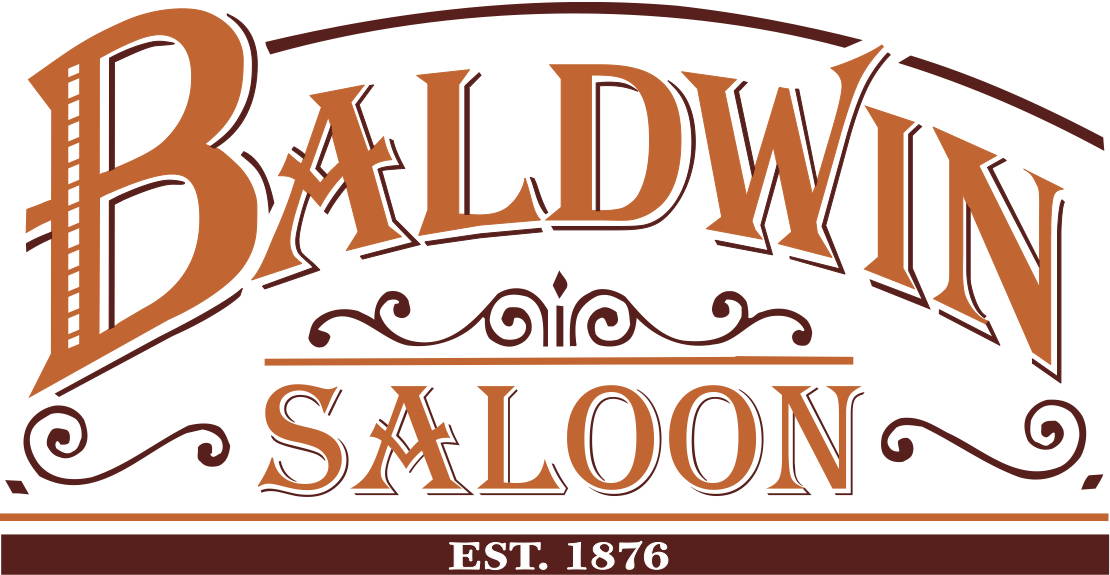 Thank you for taking an interest in Evening Dinners at the Baldwin Saloon. Our soft opening will require guests to pre-order and paid for their meal ahead of time.
---
Reservations are limited. A single reservation is equal to single table with a maximum of four people per table. You do not need a reservation for each of the members of your party! Do not purchase any food if reservations are out of stock. You must have a reservation to come to the dinners!
---
Make sure you order for all party members! Select an Entree for each party member. The cost of the Entree pays for your Appetizer, Side Dish, and Dessert.
---
Local, pan seared, lemon butter braised fennel, mushroom rice pilaf, carrot slaw
Grilled chicken breast, pork belly adobo, braised cabbage, harukei turnips, toasted coconut 
Confit duck leg quarter, fingerling potatoes, slow roasted mushrooms, five spice demi, orange almond persillade
---
Make sure you order for all party members! Beer, wine, and cocktails will be available to purchase in person at the Baldwin. Keep in mind the add to cart button will take a few seconds too reset once you've added an item to your cart! We recommend going through the list and order for 1 party member at a time. Remember, ONLY ORDER a one Appetizer, one Side Dish, and one Dessert per Entree ordered. When Finalizing Your Reservation you can easily remove items or add multiple. Make sure your order is exactly what you want!
Disclaimer: Orders with more than three additional dishes per order will be canceled.
---
Pan fried oysters, oyster Rockefeller emulsion, apple and radish salad, Parmesan frico
Artichokes, baby spinach, panko, Parmesan cheese, herb butter 
---
Pork belly, crispy bacon, leeks, homemade oyster crackers
Charcoal roasted beets, baby arugula, blackberries, maple brown butter vinaigrette 
---
Brioche, custard, pecan pralines, butterscotch sauce 
Pate brisee, toasted walnuts, caramel, chocolate ganache, vanilla ice cream 
---
Select Finalize your Reservation to go to your cart and review your order. When checking out make sure to select Pick-Up at the Baldwin! Remember, won't be picking up the dinner the day you order, you will be coming to the Baldwin at your designated time and date!